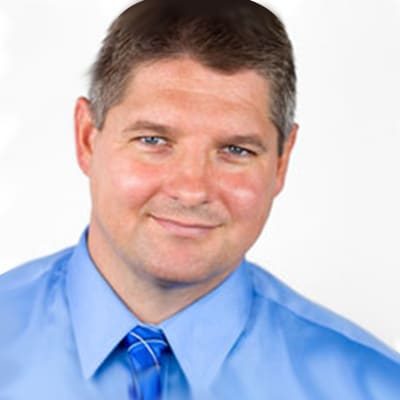 Chiropractor Brian Morris D.C.
Dr. Brian is a native of Mentor who grew up active in sports. While attending college, he began suffering from neck and low back pain due to his previous sports injuries from high school. When he went to see a chiropractor, not only did he find relief from his pain, but his hand numbness, dizzy spells and headaches he had suffered from for years were gone as well.
He now knew the career path that could help people experience life and health at 100 percent. "I could see myself helping people the same way I was helped."
A Love for Chiropractic
Graduating from Life University in Atlanta as a chiropractor, Dr. Brian also attained a Bachelor's of Science in Nutrition. His mission is to educate and motivate people to a higher level of health and wellness. Dr. Brian loves being a chiropractor as he gets to see people get better every time they visit! He uses advanced spinal correction in his treatment protocol.
"I love working with different people, different conditions and helping people."
On a Personal Note
Dr. Brian is married to Dr. Misty and the two live a chiropractic lifestyle with their three children, Nicholas, Emily and Kate. Dr. Brian enjoys camping, hunting and boating with the kids and going for walks with Dr. Misty and Maggie, their Chocolate Lab. They also support the annual Toys for Tots toy drive each year.
Chiropractor Misty Morris D.C.
Dr. Misty grew up in the chiropractic culture, seeing people heal and be helped through care. "People come into a chiropractic office in pain and leave feeling so much better."
Knowing that she'd always wanted to help people, she enrolled in Life University in Atlanta, Georgia.
She took the accelerated path and graduated as a chiropractor with her Bachelor's of Science in Nutrition. Certified in the Webster Technique. Dr. Misty returned to Mentor and now enjoys practicing alongside her husband, Dr. Brian, practicing whole family chiropractic care since 1997.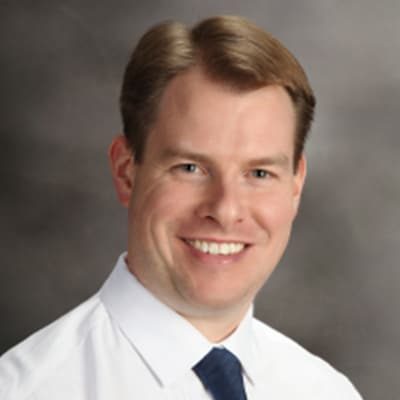 Chiropractor Scott Gill D.C.
Dr. Scott Gill sought chiropractic care at age 25 for low back pain on his right side. It was so debilitating he could not sit, stand, or lie down without being in pain. After learning that the brain and nervous system control and coordinate all the functions of the body, and pain is just a symptom of a dysfunctional nervous system. He wondered why no one had told him about chiropractic sooner.
Why I Chose Chiropractic
At age 11, Dr. Scott knew he wanted to be involved in healthcare. In the years since then he has studied Athletic Training, Massage Therapy, Pediatrics, and Biology. One evening in the summer of 2006, he was discussing his inner feeling of being unfulfilled in all his healthcare endeavors when his wife Amanda suggested he look into becoming a chiropractor. At that time he knew becoming a Doctor of Chiropractic is what he had been searching for since he was a child.
My Family & Personal Interests
Dr. Scott and his wife have 3 children. The whole family enjoys being immersed in the natural healthcare world, learning all they can and helping people anyway they can.
In his spare time, Dr. Scott, enjoys playing the drums, exploring the woods, and being at home with his family.
Dr. Scott Gill graduated from Life University in Atlanta Georgia, where he received his Bachelors Degree in Biology, and his Doctorate in Chiropractic. He is associated with the following, Ohio State Chiropractic Association, International Chiropractors Association and the International Chiropractic Pediatric Association.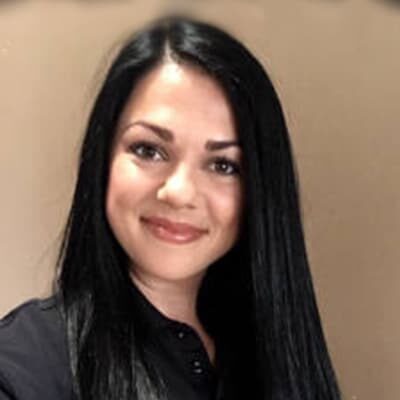 Chiropractor Rachel Young D.C.
Dr. Rachel was born and raised in Painesville Township, Ohio. After completion of high school she then went on to obtain her Bachelor's Degree in Exercise Science at Kent State University.Dr. Rachel began her chiropractic studies at Palmer College of Chiropractic, located in Port Orange, FL. From Palmer she received her Doctorate of Chiropractic.
Certified in the Webster Technique.
She has since then returned to her hometown to share her passion of chiropractic.
A natural desire to help
She has always had the drive to help others; since her childhood years she knew she wanted to become a doctor.
Coming from a large family of 9 and being the second oldest, it only seemed natural.
Dr. Rachel's commitment and dedication to her profession and service to all of her patients from infants to geriatrics reflects in the service you will receive at Morris Wellness. Dr. Rachel has a special emphasis on chiropractic care for pregnancy, children and infants. She performs specific sacral adjusting during pregnancy to reduce interference to the nervous system and aid in optimal fetal positioning in the pelvis of the pregnant women.
Dr. Rachel gets to the root of the pain and creates a personalized chiropractic and wellness plan to suit each of their patient's individual needs. Dr. Rachel uses chiropractic care to improve the health and wellness in all areas of her patient's lives.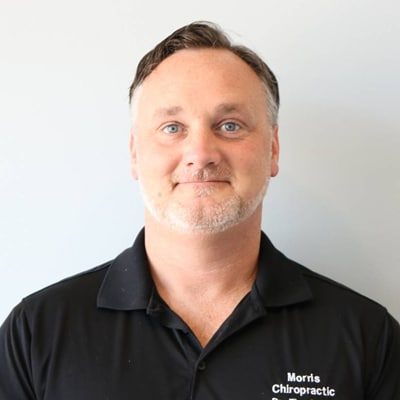 Chiropractor Tim Godek D.C.
Dr. Tim has always been passionate about making life better for those around him.  This passion is recognized in the quality of care that his patients receive.  He has experienced firsthand the life enhancing changes from quality chiropractic care and he loves to bring those changes to others.   Dr. Tim has extensive knowledge with extremity adjusting. 
Dr. Tim was introduced to chiropractic care in Michigan, where he used to be a letter carrier with the United States Postal Service.  The wear and tear of the daily labor caused him to have intense pain and restricted movements.  Unable to stand upright due to pain, his first adjustment immediately reduced his pain and allowed him to function without medications or surgery.  The care he received over the next few years changed his life so immensely that he knew he would need to change careers and share the benefits of chiropractic.  After earning a Bachelor of Applied Science in Chemistry and Psychology from University of Michigan–Flint, Dr. Tim resigned from the Postal Service and moved to Atlanta, Georgia to earn a doctorate at Life University.
OFFICE HOURS
---
Monday
8:00am - 11:00am
2:00pm - 6:00pm
---
Tuesday
8:00am - 11:00am
2:00pm - 6:00pm
---
Wednesday
8:00am - 11:00am
2:00pm - 6:00pm
---
Thursday
8:00am - 11:00am
2:00pm - 6:00pm
---
Friday
8:00am - 11:00am
2:00pm - 6:00pm
---
Saturday
Closed